Opening Ceremony of Confucius Institute Headquarters (Hanban) 2018 Chinese Teacher Volunteers to Mongolia Jilin University Training Class
On the morning of May 11th, 2018, Confucius Institute Headquarters (Hanban) 2018 Chinese Teacher Volunteers to Mongolia Jilin University Training Class opening ceremony was held at the academic hall of Hanban International Chinese Education Northeastern Base. Mr. Zheng Weitao, vice president of Jilin University, attended the opening ceremony, granted flag to the trainees and made an address. Wang Weixing, standing deputy secretary of the Party Committee and the executive vice president of National Prosecutor Collage Jilin Branch, Zhang Guangcui, director of the Office of Global Engagement, Jilin University and director of International Chinese Education Northeastern Base, Yue Hui, dean of College of Foreign Languages and assistant dean of College of Humanities,Bai Bing, deputy director of the Office of Global Engagement and deputy director of International Chinese Education Northeastern Base, 108 trainees from 75 universities across the country and some of the trainers and administrative personnel attended the ceremony. The ceremony was hosted by Liu Zitong, a trainee representative from Northwest University of Political Science and Law.
In his address, President Zheng extended his warm welcome to the trainees from various universities and expressed his sincere gratitude for the facilitating logistic services provided by National Prosecutor Collage Jilin Branch. "As an important window enabling foreigners get to know China, Chinese teacher volunteers should not only educate Chinese and undertake cultural communication, what's more, you will be the bridge that enhances the civil communications, mutual understanding and friendship between China and Mongolia," Mr. Zheng said. He also expressed his gratification and admiration for the trainees devoting themselves to international Chinese education. He hopes they can bear in mind the spirit of Chinese teacher volunteers, the "Chinese dream", their ideal and brief, do good in telling the stories of China, spreading the voice of China, publicizing the excellent culture and glorious history of China, and therefore make their contribution to improve China's nation image and international influence.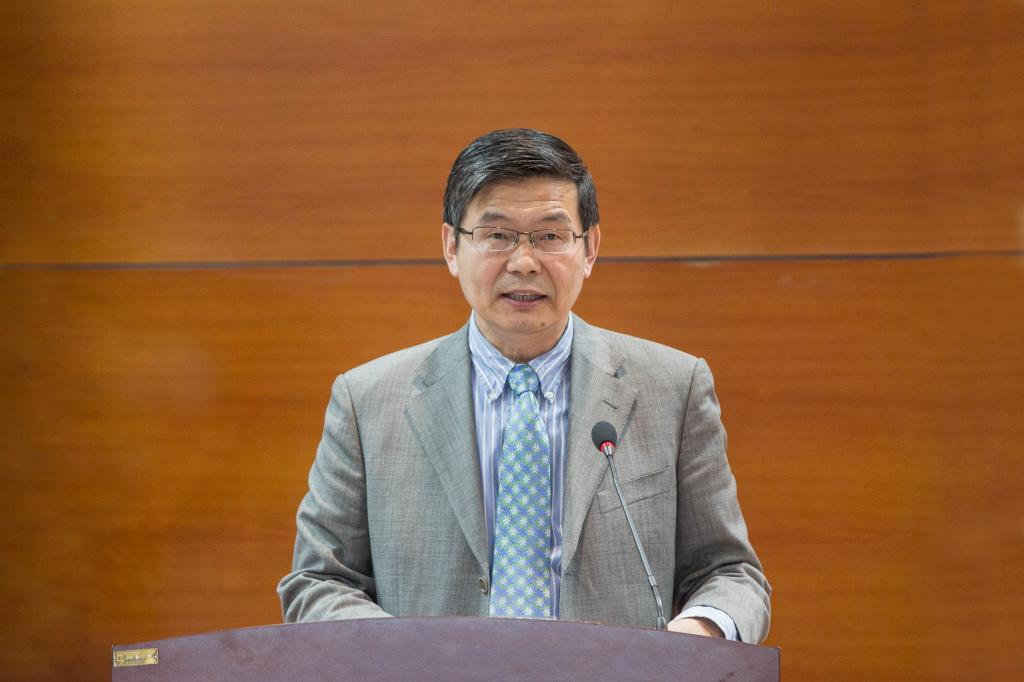 Mr. Wang Weixing said in his address that as an alumni of Jilin University, he felt honored to be able to cooperate closely with his alma mater. National Prosecutor Collage Jilin Branch attaches much importance to this training and tries efforts to provide the most convenient conditions for the trainees. He hopes the volunteers will be able to enjoy their study and life in Changchun and learn a lot from the training.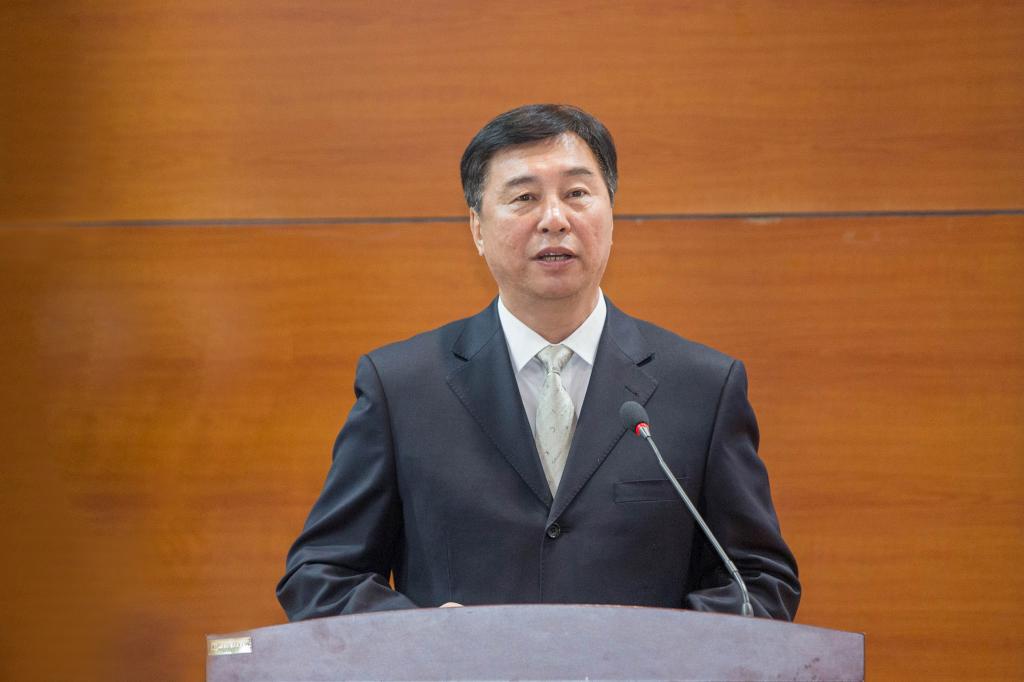 Zhong Huai, a volunteer from Hunan First Normal University, gave a speech on behalf of the trainees. She reviewed her journey of heart how she became a firm Chinese teacher volunteer to Mongolia. She called on all the trainees to keep their dream in mind, cherish the short while treasurable training, and try hard to become a qualified Chinese teacher volunteer. She also hopes to make the world more beautiful through their hard work at their positions and with what they learned and known.
Ms. Li Dongmei from the College of Foreign Languages of Jilin University made a speech as the representative of trainers. She said that they would help the trainees further enhance the basic knowledge of Chinese teaching, comprehensively improve their professional level and the ability of cross-culture communication through this training. On be half of all the trainers, she promised that they would try their best to help the trainees fulfill their training target.
At last, all the trainees swore solemnly and expressed their sense of honor, mission and responsibility as a Chinese teacher volunteer via the solemn oath.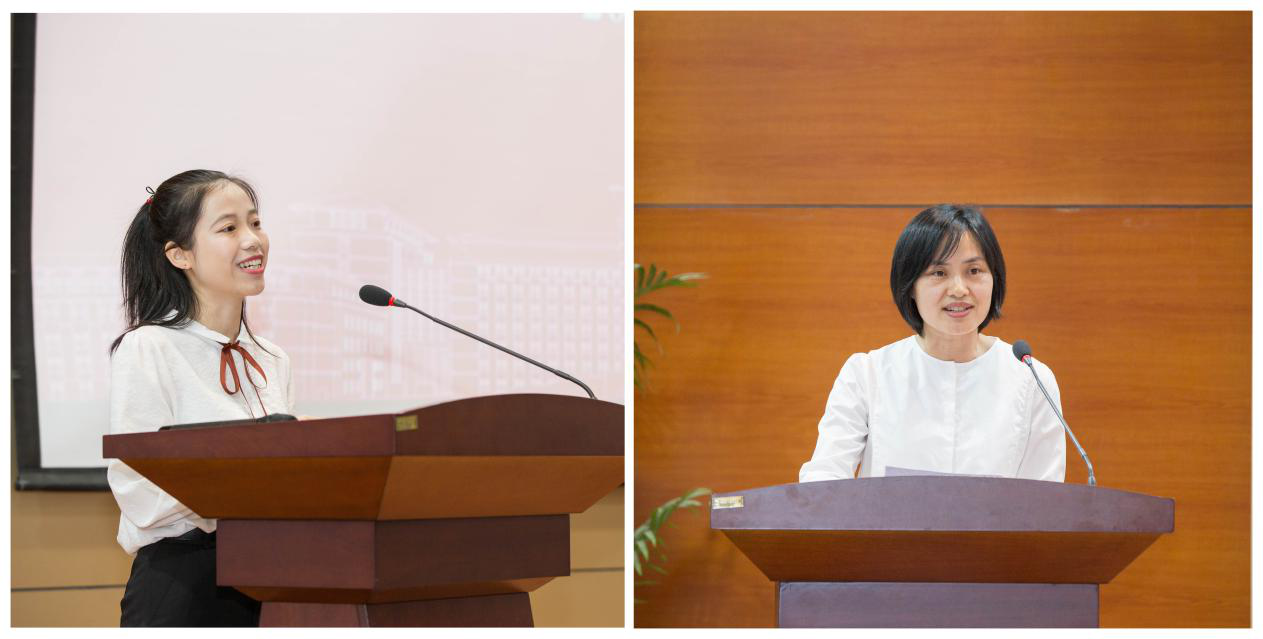 After the opening ceremony, Zhang Guangcui gave a lecture themed "Do well in telling the story of China-from the view of cross-culture communication" to all the trainees. She began with the era problems that should be well answered by the foreign teaching practitioners and the new mission that the Chinese teacher volunteers were entrusted in the new era. Then she talked about several elements which are essential for telling story of China, such as professional demeanor, cultural heritage, international standards and etiquette of foreign affairs. She introduced in details the general etiquette to be complied with in cross-culture communication and the style of conversation with foreigners.
It is the 32nd training that Jilin University held as Hanban International Chinese Education Northeastern Base and International Chinese Teacher Training Base. So far, Jilin University has cultivated over 4,400 Chinese teacher volunteers and Chinese teachers to be sent to foreign countries. Totally 108 trainees participate in this 39-day training, which involves ideological and political education, ideal and belief cultivation, China's conditions and culture, basic knowledge of Chinese, Chinese teaching ability, cross-culture communication capacity and Mongolian. The qualified Chinese teacher volunteers of this training will be sent one after another to the universities, middle schools and primary schools of Mongolia to teach Chinese and conduct cultural communication.